Welcome to Carolina Pools of Sanford!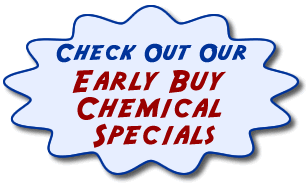 Conveniently located in Sanford, North Carolina, Carolina Pools of Sanford is the best value and most dependable service for swimming pool supplies around. Pool maintenance has never been easier or more affordable. All of your swimming pool supplies, including maintenance pool chemicals, vacuum cleaners, pumps, filters, and a wide variety of other accessories are right here. Carolina Pools of Sanford is your one-stop source for pool equipment and supplies. Jump on in, the water's fine!
Don't forget to check out our annual Early Buy specials!